English may be the second most-spoken language in the world, but there are still a lot of people who do not understand the language, let alone speak it. So, if you're a native English speaker or at least fluent in the English language, you may want to consider teaching English, in which case you'll certainly want to consider a TEFL certification course.
Interested? If you find teaching English as a foreign language an appealing option, then you should start looking for a good Teaching English as a Foreign Language (TEFL) certification course. It's a  job requirement for many companies, including TwoSigmas, Alo 7, and First Future Online Teaching.
At this point, you may be asking yourself what is a TEFL certificate. Continue reading and find out what a TEFL certificate is and the importance of getting one.
What is a TEFL Certificate?
TEFL is or Teaching English as a Foreign Language is a fast-growing industry where native English speakers teach the language to non-English speakers. It is also known as Teaching English to Speakers of Other Languages (TESOL) and Teaching English as a Second Language (TESL).
On the other hand, a TEFL certificate is a certificate that schools and online teaching companies require anyone who wants to teach English in their institution.
Even though an education degree or even a college degree may not be required from native English speakers, a certificate ensures that they received proper training and have met the necessary standards to teach the language. Something like this can help you get the leg up on the competition for competitive locations like Okinawa, Japan, Hong Kong or a teacher job in Puerto Rico.  Some companies like GogoKid strongly recommend having one before applying.
Some places require them to get a work visa. Check out: teaching jobs in Finland or teaching jobs in Sweden.
Why should you get a TEFL Certificate?
Since a college degree is not necessary to teach English, you may be thinking what's the use of getting a TEFL certificate? Well, there are several reasons why you should get one if you're planning to teach English. The reasons are as follows:
A TEFL certificate gives you more opportunities in getting high-paying teaching jobs
Many schools and online teaching companies require a TEFL certificate, including online ESL teaching jobs.
The certificate builds up your confidence as a teacher
You learn different teaching strategies when you go through a TEFL certification course
Your teaching skills for different age levels will improve
Still here? Now that we've covered what a TEFL Certificate is and why you should get one, let's now talk about the different things you should look for in a TEFL Certification Course. Before jumping into all the details, have a look at our top-rated course from Let's TEFL.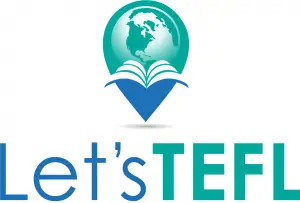 5  Things to Consider in a TEFL Certification Course
A TEFL certificate offers several advantages for anyone looking to teach English to non-speakers of the language. But, before you enroll in the first course you find online, you need to take some things into consideration so you won't have regrets later on.
The following are five things to consider when enrolling in a TEFL certification course.
#1: Accreditation of TEFL Certification Courses
The first thing you should check is the accretion of the company offering the TEFL Certification Course. Accreditation is important since it will ensure the course you're taking gives you what you need to teach English. It also increases your chances of getting a good-paying TEFL job.
An accredited company also ensures it maintains its standards when providing courses to people looking to teach English. Due to this, they periodically assess their courses to make sure it's updated. Moreover, these companies may also have their courses accredited regularly so they remain up to standard.
While there is no single organization providing the necessary accreditation for TEFL courses, you can check if the course is accredited in some well-known organizations, including the College of Teachers, Accrediting Council for Continuing Education and Training (ACCET), and Training Qualifications UK (TQUK).
These independent accrediting bodies have a rigorous process of reviewing TEFL courses to ensure they meet specific academic and professional standards. Once a company offering TEFL courses applies for accreditation, these organizations evaluate the courses offered by these companies.
#2: Qualified Instructors
After checking the accreditation of the TEFL Certification Course, you should also check if the instructors of the company are qualified to teach the course. Consequently, you should check the credentials of the instructors.
A Master's Degree TEFL or an equivalent degree in a related field is ideal. You should also check the number of years the instructor has been teaching the course. A university-level instructor is preferred since they normally have the qualifications and experience to handle the course.
While looking for companies offering TEFL Certification Courses, you should be wary of companies that do not provide the qualifications of their instructors. The qualifications of the instructor should be readily available. Some instructors even provide their email addresses to allow the students to confer with them while taking the course.
Additionally, be circumspect when dealing with self-taught online TEFL courses. Some of these courses may offer the services of tutors who may or may not be qualified. In this regard, you should make sure to check their credentials to ensure they are qualified.
#3: Length of Training for TEFL Certification
Another thing you should consider when looking for a good TEFL Certification Course is the length of training. Many TEFL courses offer at least 100 hours of training. But, the International Accreditation of TESOL Qualifying Organizations (IATQuO) set a 120-hour minimum of contact between the trainer and the trainee.
Due to this, you may want to look for companies offering more contact time between yourself and the trainer. At the same time, the syllabus should also be consistent with the number of hours during the entire course. Due to this, you should have a suitable amount of class hours and academic work to keep yourself busy throughout the course.
With this in mind, you should be wary about companies that only provide PDF files for you to work on without offering many class hours with your trainer. If you encounter these companies, it may be advisable for you to move on and look for other companies.
#4: Practice Teaching
Aside from classroom hours, you should also check of the company offer the TEFL course has practice teaching or a practicum in its curriculum. Practice teaching is actual hands-on experience with actual TEFL students. It basically allows you to conduct an English class with actual students.
This is important since potential employers may only consider you if you went through a course with actual teaching hours. The practicum also allows you to improve your skills as a teacher, especially if you have no actual teaching experience.
Some companies incorporate the practice teaching hours into the total number of hours offered in the course. But, it's ideal for the practice teaching hours to be counted separately from the class hours. For instance, if the course has 120 class hours, you should get additional hours for practice teaching.
At this point, you're probably wondering how long your practice teaching should be. It should be at least six hours of observed teaching practice with non-English speakers. But, it would be better if the course offers more teaching hours.
#5: Assistance Offered
The last thing you should look for in a TEFL Certification Course is the assistance the company will offer in terms of finding a job. While you may already have an idea where you want to teach, getting the job itself will be rather challenging. Due to this, it would be great if the company can help you in this regard.
Reputable TEFL companies normally have the network to help their students find a suitable job abroad. They can also guide their students during interviews and meet the requirements of potential employers. So, it would be great if you find such a company so you wouldn't have a headache while looking for a job after finishing the course.
Taking these five things into consideration will allow you to find a good TEFL Certification Course you can use to put you on the right track to teaching English abroad.
Do you have a TEFL Course that you Recommend?
If you're looking for an online course, then our top pick is this one from Let's TEFL. It's well-0rganized, they offer a ton of support and help, including job placement. Plus, it's 120 hours long, which is the gold-standard that most companies are looking for in terms of a TEFL certification course. Have a look here for more details:

TEFL Course FAQs
There are a number of common questions that people have about TEFL certification courses. Here are the answers to some of the most popular ones.
Is TEFL hard to pass?
In general, TEFL certification courses are not that hard to pass. Face-to-face courses have strict admission requirements and most people that get accepted to a course pass. Online courses are easy to pass if you do all the required assignments and successfully pass the test.
Can you fail TEFL?
You can certainly fail a TEFL course but most people who complete the required assignments, readings, tests, and practice teaching sessions will pass. For face-to-face classes, going to the majority of the classes is also very important.
Is getting a TEFL certificate worth it?
A TEFL certificate is certainly worth it if you plan to teach in a country or for an online company that requires one. Besides that, having a TEFL certificate can help you get a higher salary and better teaching positions in some cases which makes it a worthwhile endeavour.
Does TEFL expire?
TEFL certificates do not expire and are generally valid for life. You don't need to update or recertify for TEFL. Once you obtain, one, you may be eligible for certain jobs online or for jobs in certain countries that require this kind of teaching certification.
What qualifications do I need for TEFL?
The minimum qualification needed for TEFL is generally a BA degree, along with a TEFL certification of some kind. In addition, many countries around the world require that you have a passport from an English-speaking country (the UK or Canada for example), along with a clean criminal background check.
What's the difference between a TEFL certificate and a diploma?
It's possible to obtain a TEFL certificate in as little as a single weekend. However, 120-hour courses are more standard. To obtain a TEFL diploma, expect to spend 6 months up to a couple of years on the coursework.
What is the difference between TESL and TEFL?
In practice, TESL and TEFL are quite similar. However, TESL refers to teaching English as a second language for students who live in an English speaking country. TEFL refers to teaching English as a foreign language and is for students who live in a country where English is not the lingua franca.
Have your Say about TEFL Certification Courses
What are the main things you're looking for in a TEFL course? Or, do you have a specific one that you'd like to recommend? Please leave a comment below and let us know what you think. We'd love to hear from you.
Also be sure to give this article a share on Facebook, Pinterest, or Twitter. It'll help other English teachers interested in certification courses, like yourself find this useful resource.