Are you looking for an ESL activity that hits almost all the skills at the same time? Sure, what English teacher doesn't want that, right? Then you'll want to keep on reading to learn more about Dictogloss. It's the ultimate ESL activity. Let's get into all the details you need to know about dicto gloss.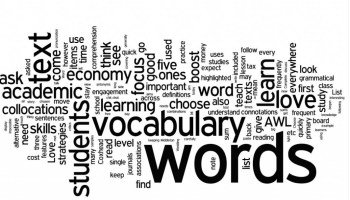 What is Dictogloss?
Dictogloss is a challenging classroom dictation game that requires learners to reconstruct a text by listening, taking note of key words and then trying to replicate the text, in a group either by speaking or writing. It covers multiple skills in a single activity which is why it can be quite useful to do with students.
Dictogloss 4-Skills ESL Activity Introduction
Skills: Listening, Speaking and/or Writing, listening
Materials Required: A short story, pen and paper for students
Dictogloss is a challenging ESL listening and speaking activity for advanced level students that helps them practice substituting vocabulary words if the original word is no longer accessible to them. It's also possible to do this activity for lower-level students, but you'll need to choose something very simple and it becomes more of a memorization activity that anything else.
You have to find a short, but interesting story or make up one yourself. You can use things ranging from children's stories to a story about something you did last night. There are often short stories in textbooks that work well too and if you use this, it can be a nice warm-up or review of the material you're going to cover or have covered.
I find that it works particularly well for introducing or reviewing prepositions of place or you could include several examples of something like prefixes or reflexive pronouns to use by way of review.
Trust me, your students will like this one.
Procedure for Dicto Gloss:
1. Prepare a short story. The length of the story depends on the level of the students.
2. Put students in groups of two or three and read the story to them, slowly, emphasizing the key words and the main points. How much emphasis depends on the level of the students.
3. Students remember the details of the story and compare it with their group. I usually only allow them to do this by speaking, but you could also let them take some notes as they listen.
4. Read the story again and have students attempt to recreate the story adding more details, again by speaking. They could also take some notes, but again, this is optional.
5. Read the story again (depending on level and difficulty of the story) and the students again attempt to recreate it. This time, it should come very close to the original version.
6. Finding by eliciting a couple of teams to tell their re-creation to the class (in a small class). Or, put two teams together and they can tell their stories to each other (in a larger class). You could make this activity into a writing one at this point by having students write out their final version.
7. Read the story one final time for students to compare with what they have.
Did you Like this ESL Dictoglos Activity?
If you like Dictogloss, then you're going to LOVE this book: 101 ESL Activities for Teenagers and Adults. There are dozens of top-quality ESL/EFL games and activities that'll keep your student entertained and happy while learning English at the same time.
It's lesson planning made easy, guaranteed.
The book is well-organized into various sections: reading, writing, speaking, listening, 4-skills, vocabulary and warm-ups/icebreakers. Whether you want a quick filler, or a more detailed speaking activity to round out a unit, you'll be able to find what you're looking for quickly and easily.
101 ESL Activities: For Teenagers and Adults is available on Amazon in both print and digital formats. The (cheaper!) digital copy can be easily read on any device by downloading the free Kindle reading app. It's easier than ever to have your go-to lesson planning resource at your fingertips anywhere that you plan your lessons.
You can check out the book for yourself over on Amazon, but only if you want some ESL awesome in your life.
—>101 ESL Activities for Teenagers and Adults<—
FAQs
There are a number of common questions that people have about using this activity with English learners. Here are the answers to some of the most popular ones.
What is dictogloss?
Dictogloss is an ESL (English as a Second Language) activity that involves listening to a text, taking notes, and then reconstructing the text using the notes as a guide.
What is the purpose of dictogloss?
The purpose of dictogloss is to develop listening, note-taking, and writing skills, as well as to improve grammar, vocabulary, and sentence structure.
How does dictogloss work?
In dictogloss, the teacher reads a text at a normal pace, and students listen and take notes. Then, in small groups or individually, students work together to reconstruct the text using their notes.
What types of texts can be used for dictogloss?
Dictogloss can be used with a variety of texts, such as news articles, short stories, dialogues, or informational passages.
What are the benefits of dictogloss?
Dictogloss promotes active listening, note-taking skills, and collaboration among students. It also helps improve grammar, vocabulary, and writing fluency.
How can dictogloss be adapted for different proficiency levels?
Dictogloss can be adapted by using texts appropriate for the students' level of English proficiency. Beginners may work with shorter and simpler texts, while advanced learners can handle more complex ones.
Can dictogloss be used in online classes?
Yes, dictogloss can be adapted for online classes. The teacher can read the text aloud using audio or video recordings, and students can collaborate using online platforms or shared documents.
Are there any variations of dictogloss?
Yes, there are variations of dictogloss. For example, jigsaw dictogloss involves dividing the text into sections and having different groups work on different parts before combining their efforts.
What skills does dictogloss focus on?
Dictogloss primarily focuses on listening, note-taking, and writing skills. However, it also helps develop grammar, vocabulary, and sentence structure.
Is dictogloss suitable for all age groups?
Dictogloss can be adapted for different age groups. However, it is commonly used with older students and adults who have a better grasp of listening and writing skills.
What do you think about Dicto Gloss? 
Have you tried out this ESL listening activity with your students? Leave a comment below and let us know your thoughts. We'd love to hear from you.
Also be sure to give this article a share on Facebook, Pinterest, or Twitter. It'll help other students, like yourself find this useful teaching resource.
Last update on 2022-07-17 / Affiliate links / Images from Amazon Product Advertising API