If you want to learn the drinks vocabulary, you're in the right place. Keep on reading to find out the names of some of the most common beverages, along with pictures.
Drinks Vocabulary List
Have some fun checking out this drink vocabulary list. Scroll down to the next section to see the pictures.
apple cider
beer
coffee
cola
cream soda
energy drink
ginger ale
iced coffee
iced tea
juice
kombucha
latte
lemonade
milk
mocha
sangria
smoothie
soda
sparkling water
tea
tonic water
water
Names of Beverages in English
Check out these beverage names in English, along with their pictures.
apple cider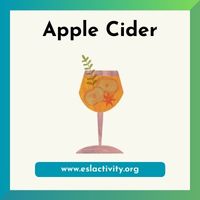 beer
coffee
cola
cream soda
energy drink

ginger ale
iced coffee
iced tea
juice
kombucha
latte
lemonade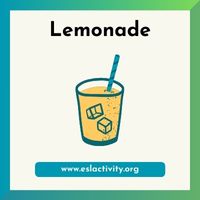 milk
mocha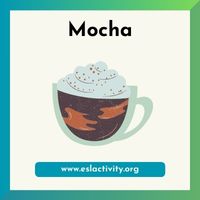 sangria
smoothie
soda
sparkling water
tea
tonic water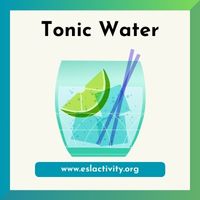 water
Drink Vocabulary Chart
Take a look at this chart with the names of beverages in English.
FAQs about Beverage Names
There are a number of common questions that people have about the different kinds of drinks. Here are the answers to some of the most popular ones.
What's a popular caffeinated beverage?
Coffee.
What's a non-alcoholic fizzy drink?
Soda or soft drink.
What's a traditional British hot beverage?
Tea.
What's a famous Mexican alcoholic drink made from agave?
Tequila.
What's a classic cocktail made with vodka and orange juice?
Screwdriver.
What's a popular Japanese green tea?
Matcha.
What's a well-known alcoholic beverage made from malted barley?
Beer.
What's a refreshing, carbonated lemon-lime soda?
Sprite.
What's a popular Italian coffee drink with steamed milk?
Cappuccino.
What's a sweet, carbonated beverage with a cherry flavor?
Cherry soda.
What's a classic cocktail made with rum, mint, sugar, and lime?
Mojito.
What's a traditional Japanese rice wine?
Sake.
What's a famous Mexican beer often served with a lime wedge?
Corona.
What's a popular fruity cocktail made with rum and tropical juices?
Piña colada.
Drink Name Quiz
Try out this fun online quiz to see how many of the names you've mastered.
Learn More English Vocabulary
Now that you've mastered the names of common drinks in English, it's time to turn your attention to other areas. Here are a few ideas:
Drinks Vocabulary: Join the Conversation
Have we missed any of the names of popular drinks in English? Leave a comment and let us know. We'd love to hear from you.