If you're planning on teaching abroad, you may want to consider an online TEFL course. Sure, you can do an in-person one but they're often far more expensive and take about a month of your life. If you're busy, short on $$$, or just want the good, minus all the fluff then consider doing one online.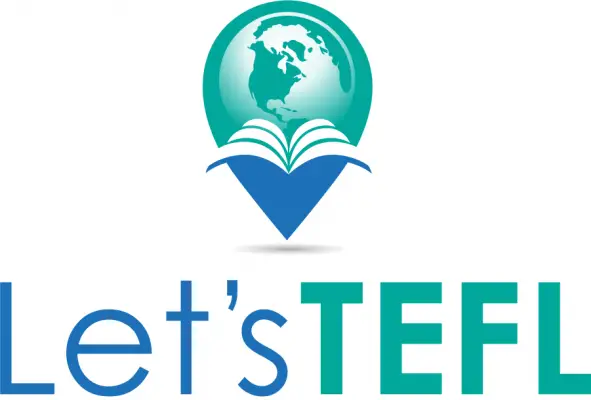 Which Course Do You Recommend for Teaching Abroad?
That's a great question and I'm happy that you asked! One of my favourites is this one from Let's TEFL. It's affordable, well-organized and has a ton of personal support and help both during the course, and after.
There are a number of reasons why you might consider Let's TEFL over the competition:
It's completely online
Free job advice and placements (guaranteed)
Tutor support throughout, and after the course
Recognized worldwide
Free certificate shipping
Free guide to teaching English online
Job and CV training
Over at Go Abroad and Go Overseas, the course has quite impressive ratings about 85%. That's higher than many similar online TEFL courses for teachers planning on going abroad. Specially, people mentioned that they liked the well-organized units, helpful quizzes for each section, personalized support and job placement and advice.
The job placement alone is worth its weight in gold! The company can currently place you in a job in Korea, China, Japan, Thailand, or Taiwan. Plus, they'll give you advice for other countries as well.
How Can I Sign Up for this Online TEFL Course?
If it sounds like the right course for you, you can sign up here. For a limited time, you can get it for the special price of $199 instead of the regular $499.

"The Let's TEFL course was informative and helpful. It's split into easy-to-digest sections with quizzes at the end. Each module covers a specific topic and is easy to understand. It's all very logical and has clearly been well-planned. Thank you for all your help with getting me a job as well."
What Does this TEFL Course Cover?
Also another excellent question! What exactly will you learn in this course? Let's find out.
Basically, everything you'll need to walk into an ESL/EFL classroom with confidence. The quizzes and final exam help consolidate the knowledge you learn throughout the course. The lesson planning assignment will give you the tools you need to do it in the real world teaching abroad.
Reviews for the Let's TEFL Course
"This course is done entirely online and can be completed quite quickly if you are prepared to devote an hour or two a night and a few hours on the weekend. Here are some of the things that are awesome:
Quiz at the end of each section help make sure you're on track
Test at the end of the course is detailed but fair and cover everything studied throughout the course
The assignment to complete a lesson plan along with materials supporting the lesson plan is a good way to gauge what you've learned and how you are able to apply your knowledge in a realistic setting. Love the feedback on this too.
This is a great way to learn accepted techniques of teaching English as a foreign language and obtain your certification so you can get started with your overseas teaching adventure!"
Ready to Sign-up and Teach Abroad?
Teaching English in another country is an adventure of a lifetime! Get started today with an online TEFL course like this one from Let's TEFL. Click the button below to get it at a discounted price:

Have your Say about Let's TEFL
What do you think about this online course for teaching English abroad? Leave a comment below and let us know what you think. Is this is  a good one. Or, is there another course you recommend?
Also be sure to give this article a share on Facebook, Twitter, or Pinterest.