If you're looking for the English names of some of the most common math vocabulary words, you're in the right place. Check out the most important math vocab to know!
Math Vocabulary Words List
Here is a list of the most common mathematical words. Scroll down to see the pictures!
a half (1/2)
a quarter (1/4)
a third (1/3)
center
circle
combine
cone
cube
curve
cylinder
diameter
divided by
equilateral triangle
fraction
minus
parallel lines
perpendicular
plus
pyramid
right triangle
radius
squared
straight line
sum
times whole
You may also want to check out these math riddles for kids.
ESL Maths Vocabulary
Let's get into the most important words in math that you need to be aware of.
a half (1/2)
a quarter (1/4)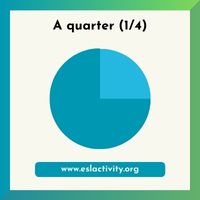 a third (1/3)
center
circle
combine
cone
cube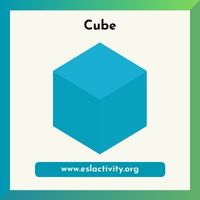 curve

cylinder
diameter
divided by
equilateral triangle
fraction
minus
parallel lines
perpendicular
plus
pyramid
radius
right triangle
squared
straight line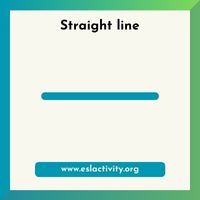 sum

times
whole
Do you teach English? Have a look at these fun ideas: ESL Number Activities.
Mathematical Words in English Chart
Check out this handy chart with the most common math vocabulary words in English:
Learn English Vocabulary
Now that you've mastered math terminology, it's time to master some other things. Here are some categories to consider:
How to Remember Math Vocabulary Words
Looking at this maths vocab list is a good start! But, if you want to really remember new vocabulary, here are a few simple tips:
Study vocabulary together with a friend and give each other small tests. This will increase motivation.
Try to use new maths vocab as soon as possible. This will help you to remember it.
Make some flashcards and study them whenever you have a bit of free time.
Mathematical Words FAQs
There are a number of common questions that people have about math vocabulary words. Here are the answers to some of the most popular ones.
What is the name for a mathematical term that represents a number with both an integer and a fractional part?
It's called a "decimal."
What do we call a polygon with five sides?
A polygon with five sides is called a "pentagon."
What is the term for a number that can only be divided by 1 and itself without leaving a remainder?
Such a number is called a "prime number."
What is the mathematical term for the point where two lines or line segments intersect?
The point of intersection is called an "intersection point."
What do we call a three-dimensional figure with six rectangular faces, twelve edges, and eight vertices?
This three-dimensional figure is called a "rectangular prism."
Math Vocabulary Words in English: Join the Conversation
Do you have any tips or tricks for remembering math terminology? Or, have another mathematical term that you'd like us to add to the list? Leave a comment below and let us know. We'd love to hear from you.